I've seen this going around for weeks now, and I've finally decided to participate in my first ever Friday Follow. I'm always happy to find and enjoy new blogs, so I hope that others out there will find and enjoy mine as well.
If you want to join the fun, this is what you need to do:
*Use the McLinky below to link up your blog. This will link you up to ALL the blogs that have this McLinky. That's pretty neat!
*Follow the first three hostesses below: Midday Escapades, One 2 Try, and Hearts Make Families.
*Create a post on your blog with the Friday Follow Button and sponsor button.
*Peruse through the blog list to find some you like and follow them. Be sure to leave a comment letting the blogger know you are from Friday Follow.
*And finally, if you get new followers from Friday Follow, be sure to follow them back.
Sponsored by: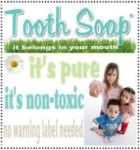 Easy, peasy, right? I guess we'll see!