So, while the kids were eating dinner at the table one night, the husband and I are unloading the dishwasher. AZ says, "Daddy's not supposed to do the dishes. Just Mommy. Daddy is supposed to be at the computer." I've never laughed so hard! Apparently AZ has learned that Mommy does most of the cleaning around here. Thanks for recognizing all of Mommy's hard work, sweet AZ, even if it is in your own way.
Since visiting my pregnant sister, AZ has been obsessed with babies coming out of the belly. She says to me, "Mommy there's a little mommy in my belly, and it's getting bigger and bigger and bigger and will break my belly." I tried explaining to her that she was too little to have a baby in her belly, and that Mommy and Daddy want her to have a college education and a husband before getting a baby in her belly. She agreed. :) It's a deal.
Those were just a couple of funnies I remember from the week. I know there were more, but "mommy-brain" buried them deep enough I can't recall them at the moment.
And let's not forget that it's FRIDAY! Yay! Time for another Friday Follow MEME! This is such a great way to find new blogs to love and get new followers at the same time!
If you want to join the fun, this is what you need to do:
*Use the McLinky below to link up your blog. This will link you up to ALL the blogs that have this McLinky.
*Follow the first three hostesses below: Midday Escapades, One 2 Try, and Hearts Make Families.
*Create a post on your blog with the Friday Follow Button and sponsor button.
*Peruse through the blog list to find some you like and follow them. Be sure to leave a comment letting the blogger know you are from Friday Follow.
*And finally, if you get new followers from Friday Follow, be sure to follow them back.
Sponsored by: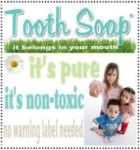 Be sure to put the sponsor button in this post and on your sidebar for a chance to win $100! Three winners, during the week of March 26- April 2, 2010 will be chosen at random via random.org and the Friday Follow Link System. If you win, you'll be notified by email and have 24 hours to claim your $100 cash prize. The prize is payable by Paypal or by a check from Vitality Products. This contest is open to US and Canada residents and ends at midnight on April 2, 2010. I'm sure hoping to win this one! Good luck to you, too!